I had a lovely surprise this week when I had a letter from Anthony Kingdom. If you have seen the videos we made, Plymouth to Turnchapel and Cattewater Railway and Memories of the Plymouth to Yealmpton Railway, you would know Tony's name.
Tony wrote the original books on which the Turnchapel and Yealmpton videos were made. His books are still available and he has written several on railways around the South West.
Dad and Tony became friends and worked on several of the videos we made. He is a wealth of information and it was very nice to hear from him. He was after the DVDs of the Turnchapel and Yealmpton railway since he had misplaced his copies. I was happy to chat to him and send him through new copies.
He also told me that he had new images of the railway. Plymouth to Turnchapele is one of the videos I will be remastering very soon. This includes shooting new modern day footage, which is great since mum still lives in Hooe, just around the corner.
This is one of the images is of Plymouth Friary Station, taken around 1965. Once a busy terminus in the heart of Plymouth, not much remains today as it is an industrial estate. The header image above was taken around 1930.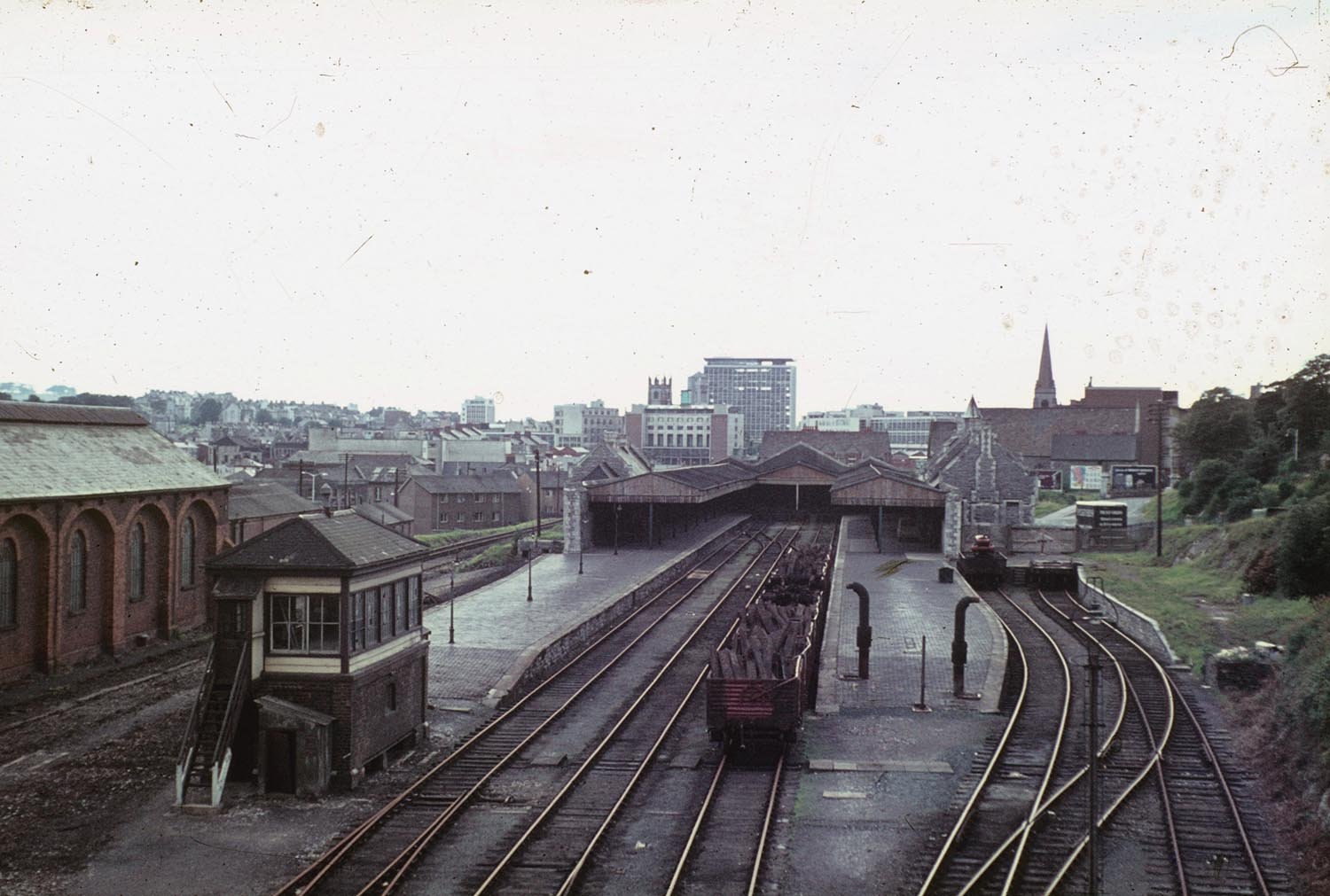 It was lovely chatting to Tony, but he kept referring to me as Roger. I have been told I sound a lot like dad, so I took it as a compliment.
---
Check back to daily news from Aarchive Films – and check our YouTube Channel for the videos we have produced.