I've been up and down the A303 to London many times and past Cartgate many times. I now live in Yeovil and use the road, from the A303 to Yeovil a lot. I didn't release that the road is the old railway. The bridges over it should have been a bit of a give away.
The other day, I headed to Cartgate to send the drone up to get some images the other day. As you can see, the main route into Yeovil is where the old line was.
Looking the other way from Cartgate, you can see where the A303 is and where the old line, now abandoned, is head towards Martock. The old line is mostly on private ground (as I understand) and not able to walk along now, which is a shame.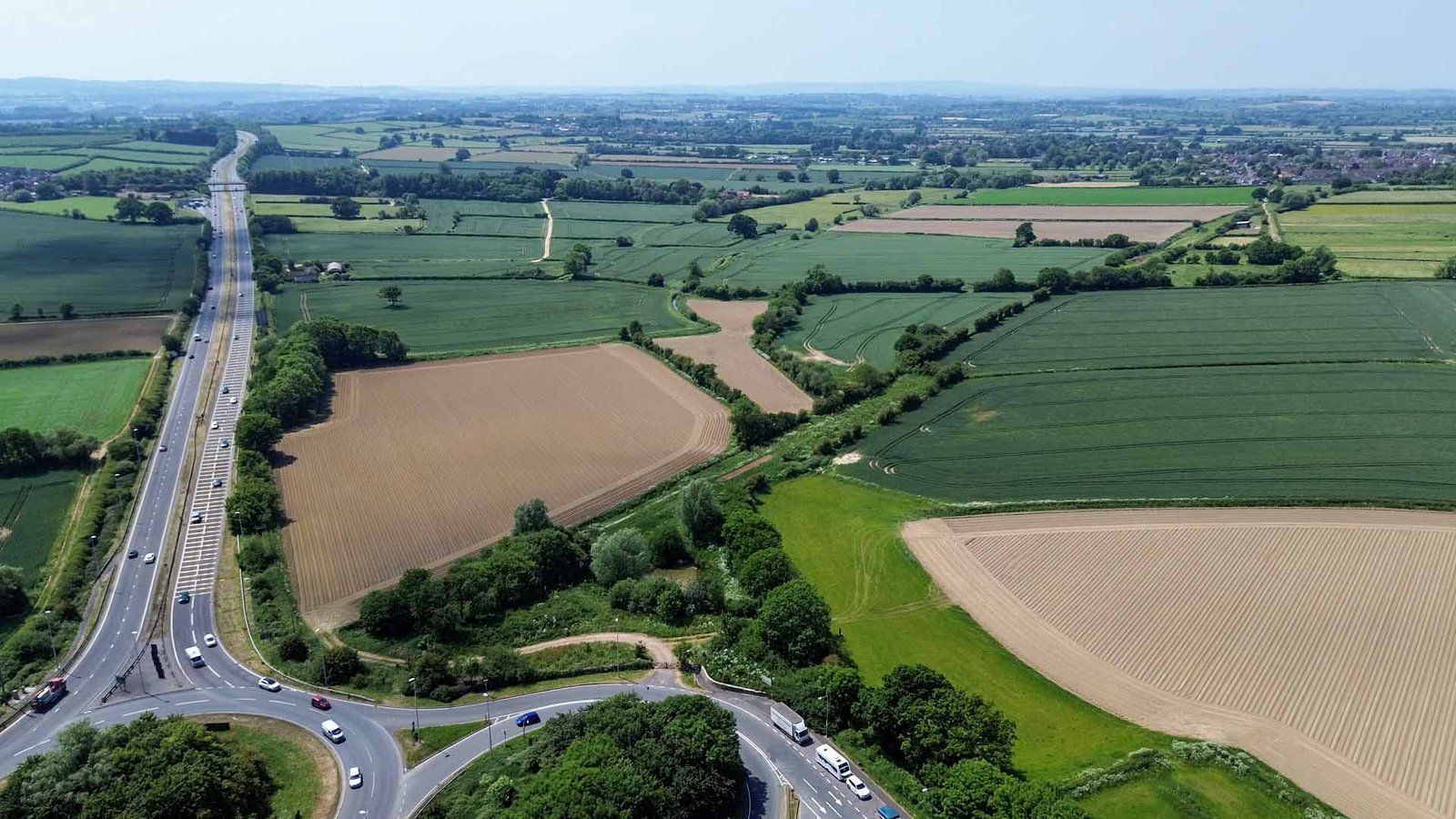 ---
Check back to daily news from Aarchive Films – and check our YouTube Channel for the videos we have produced.