Recently I had a couple of articles in local papers about looking for old cine film of closed branch lines. Someone reached out to me and said they had footage of the line from Maiden Newton to Bridport and Westbay, Dorset. I picked up the Standard 8mm cine film from him this week. I also started looking at the map of where the old line used to run.
This image is from Side by Side maps, which compares old and new Ordinance Survey Maps, for a side by side comparison. The red line is where the line ran, from Maiden Newton to Bridport and Westbay. Maiden Newton is still in service on the Yeovil to Weymouth line.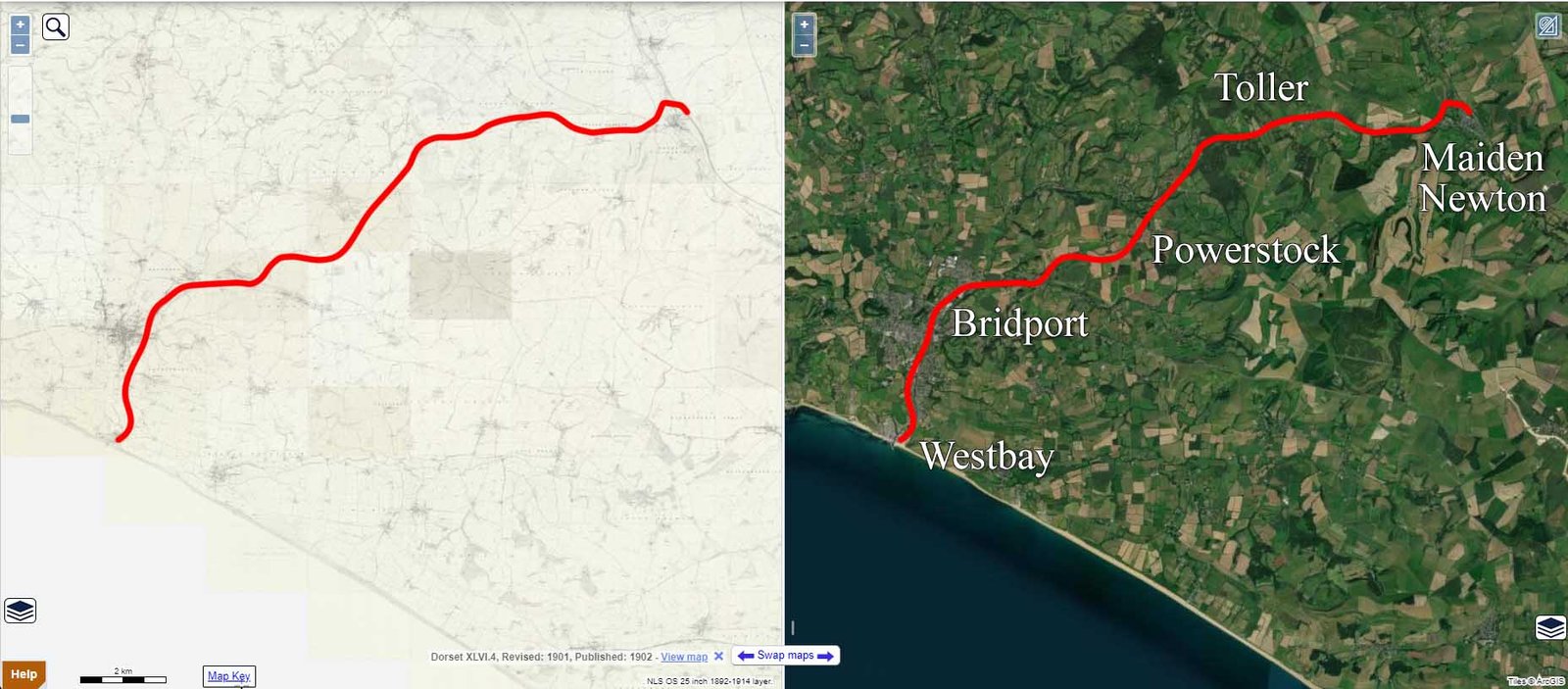 A lot old line has now walk way. Some of it is on private land and closed off. This is just the first part of the cine film I have collected, but I am on the look out for more. If you have any old home movies of the line, please let me know. I would be very interested in seeing it.
---
Check back to daily news from Aarchive Films – and check our YouTube Channel for the videos we have produced.